Welcome to the submissions management system
This website facilitates the processes of peer-review and publications managment, provides transparency of status and contributions to authors, reviewers, editors, and managers, and serves as repository for the history of our publications.
We consider providing "Submissions management" as a service to partners, conference organizers and publishers.
Supported publications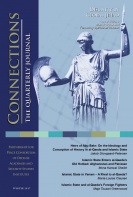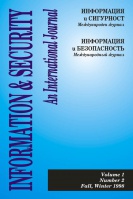 An open access, peer-reviewed journal covering scientific, technological, organizational, and policy issues related to national, international, and societal security in the Information age, C4ISR technologies and systems, information operations, and cyber security. I&S provides a forum for exchange of information on the state of the...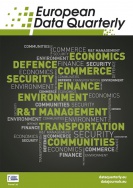 European Data Quarterly is an open access journal aiming to facilitate the presentation, validation, use, and re-use of data that can serve as a source for increasing the effectiveness, efficiency, and transparency in policy formulation, implementation and oversight. Both data papers and data are published under CC BY-NC-SA 4.0 license.